Kloud 7 offers easy-to-use, highly reliable phones that are
cost-effective, and make workspace communication as efficient as possible.
Get a Quote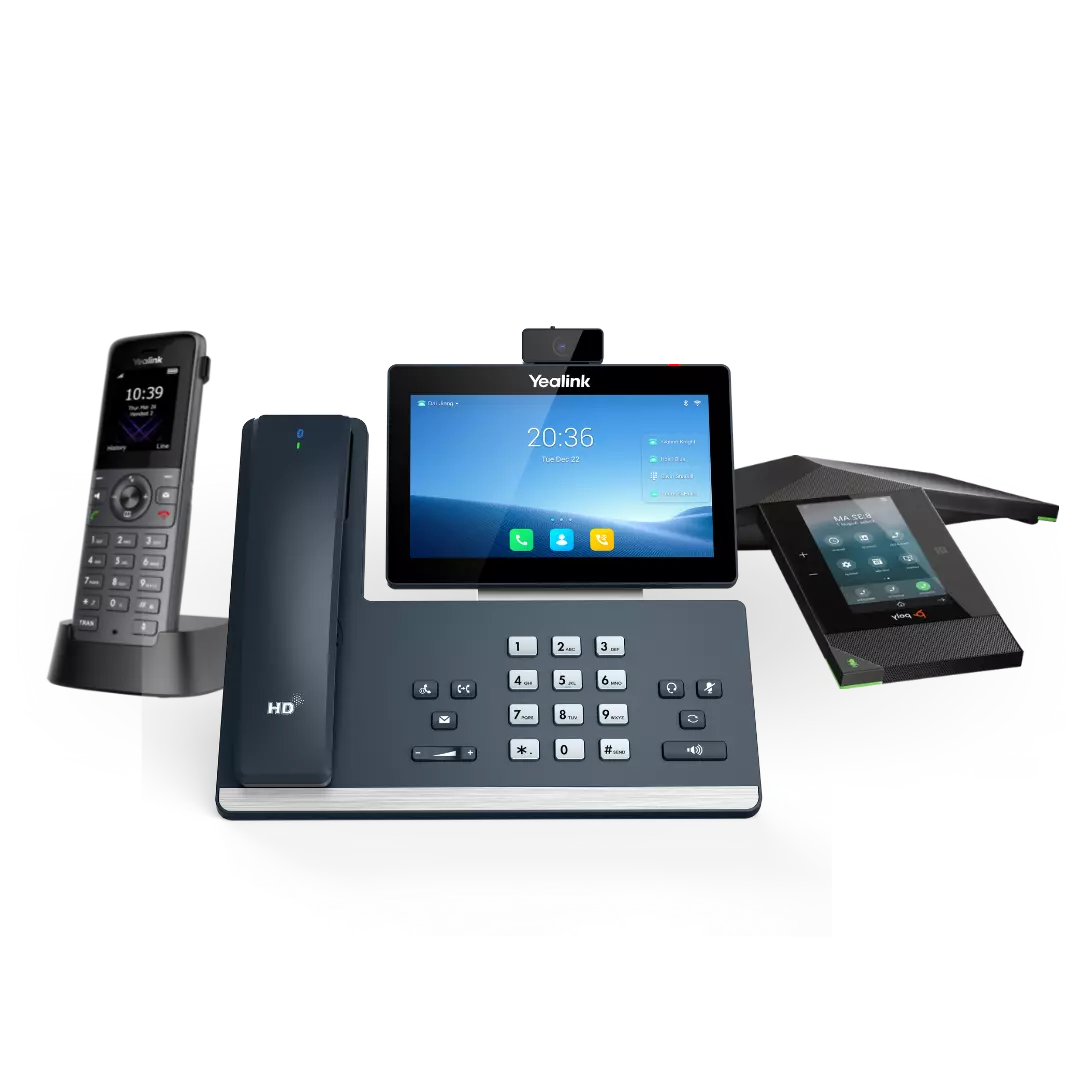 Elite desk phones for professionals and executives
The premium long range, wireless experience for conversations across your workspace.
Bringing all your business meetings to one station with best-in-class audio. The W56H is the next-generation wireless handset designed for business use with excellent battery life and high compatibility. The W73H is the new-generation of stylish modern wireless handset designed for business use.
Expand the functional capabilities of your phone system to a whole new level. The Yealink EXP50 Color-screen Expansion Module for Yealink T53/T53W/T54W/T57W/T58A IP phones.
Have

a

question?

Get

in

touch.
Get started