An Innovative Solution for Your Team to Connect, Create, and

Collaborate.
Best productivity and collaboration tools for teams and businesses of all sizes.
View our solutions
Get a quote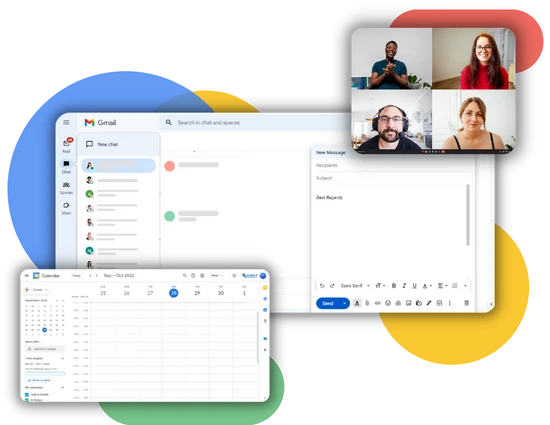 An app for every need, and

everyone.
Offering Google Workspace plans for all teams and businesses, regardless of their size. We provide a custom email address for your business and include collaboration tools like Gmail, Calendar, Meet, Chat, Drive, Docs, Sheets, Slides, Forms, Sites, and more.
Facilitating

Collaboration

Significantly!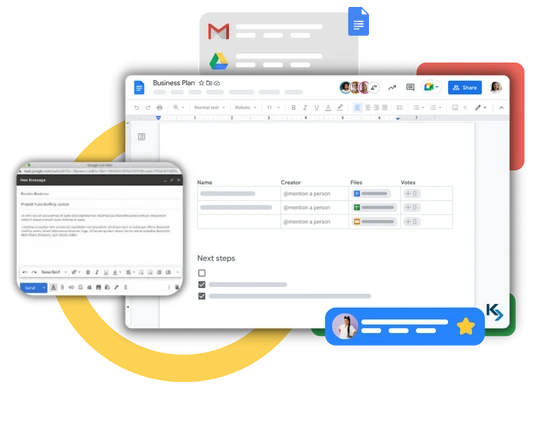 Real-Time Collaboration
Create, edit, and share docs, sheets, and slides in real-time and work together with your teammates in real-time.
Enhanced Teamwork
Stay up to date with your team's schedule with synced calendars, schedule meetings, and send automatic invites. Collaborate easily via Audio and video conferencing and screen sharing.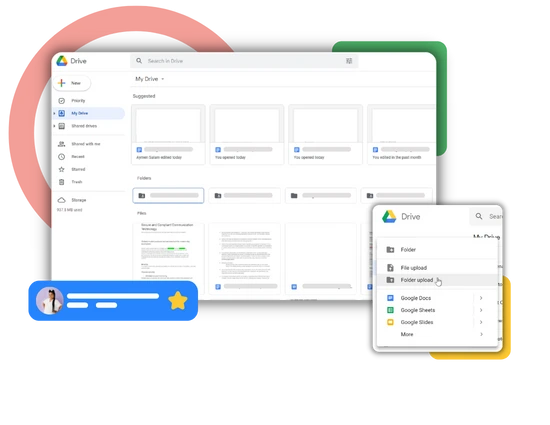 Cloud Storage
Store, share, and download files straight from the Drive and access all your data from one place.
Empower

your

team

with

Google

Workspace.
Get started