Meet, Chat, Call, and

Collaborate.
Bringing teams together for hybrid work so that you feel seen and heard no matter where you are.
Explore calling solutions
Get a quote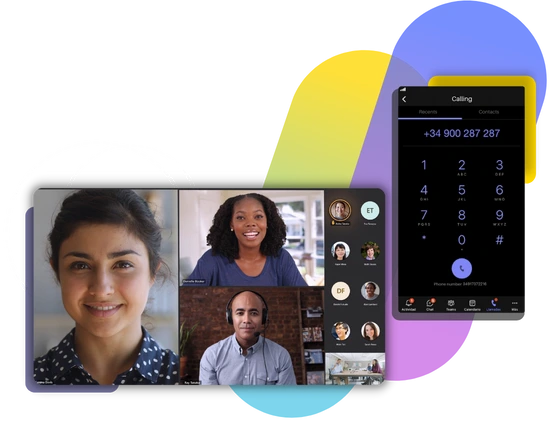 Simplify hybrid communication with Teams integration
Creating a space for your team so that everything you need is in one place.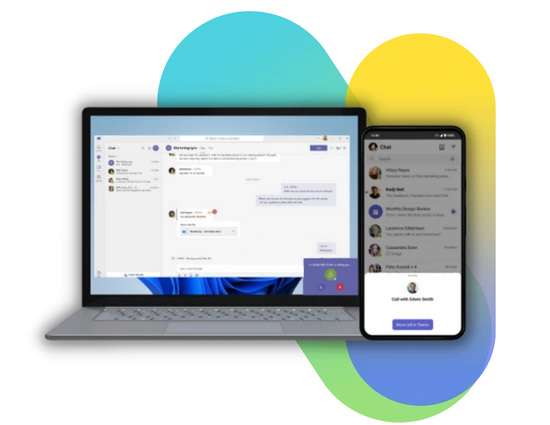 Integrate Teams Calling to make and receive phone calls and connect reliably.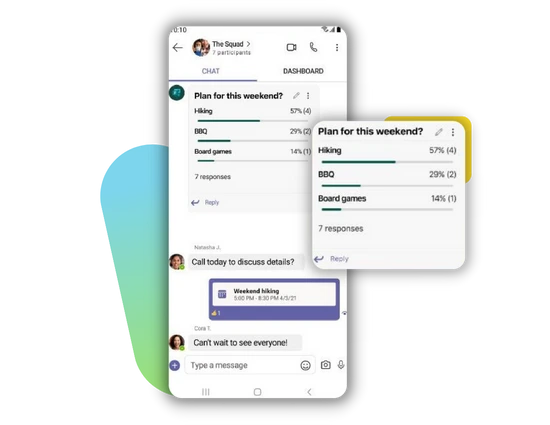 Connect instantly with instant messaging within your organization.
Collaborate freely with video conferencing and host meetings without any hassle.
Get everyone on the same page. Share files, coauthor, and edit content simultaneously.
Enable

smarter

work

with

one

unified

platform

that

lets

you

call,

chat,

meet,

and

share

files

for

enhanced

collaboration.
Optimizing

Voice

and

Video

Calls
Take your collaboration to the next level with an integrated Calling feature that enables you to Call anyone from any device. Transform your communication system into a Cloud-based phone system that lets you make and receive calls to other MS Teams users, landlines, and mobile phones. VoIP
Stay in touch with your team and get the work done by making and receiving calls using the internet.
PSTN
Get ahead of the competition by enabling Teams Calling and get complete PBX (private branch exchange) capabilities for your organization.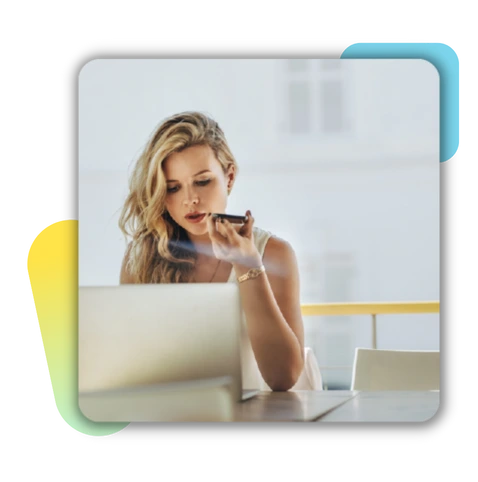 Integrate

Teams

calling

on

your

Microsoft

account

to

call

anyone,

from

any

location,

using

any

device.
Get started