Still the

Safest

Way to Send Sensitive Information
A complete faxing solution that is reliable, dependable, secure, compliant, and easy to use.
Explore hybrid faxing
Get a quote
The

Old,

the

New,

and

the

Best.
Analog Fax
Traditional fax service provides a physical line through which any fax machine can be connected.
iFax
Email-based. Suitable for employees who travel frequently and teams that work in groups.
Secure iFax
Suitable for high-security environments. Password is required to login into the portal to upload or send faxes.
Transforming the Way You

Fax
Secure and Encrypted
Guard your information with password-protected and end-to-end encrypted faxes
Customizable and Scalable
Set up as many users as you need to send and receive faxes however you like.
Paperless
Save the environment with our web, email, desktop, and phone-based fax.
Anytime, Anywhere access
Depending on your plan, you can access your faxes from any device, anywhere.
Safe,

Secure,

and

Compliant

Faxing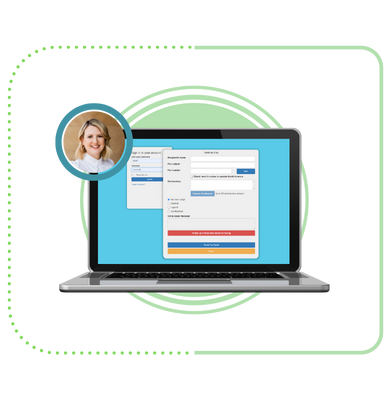 Keep your fax numbers or get new ones
Ensure your faxes are HIPAA compliant
Fax Portal to keep a track of, download or resend your faxes
Customizable

Hybrid

Faxing

Platform
We provide a dedicated faxing platform with a number of options for you to send and receive critical information.
You can choose between any or all of these options to send and receive faxes.
Kloud 7's Fax Services
Built from the ground up to ensure the security and reliability of transmitted data.
Reliable
99.999% Uptime Reliability
Dependable
Fax Re-Delivery During Power and Internet Outages
Compliant
HIPAA Compliant Options with the Secure iFax Solution
Secure
HTTPS / SSL End-to-End Encryption
Enable

your

business

to

send

secure

and

compliant

faxes.
Get started