In the world of customer service, customers now have more channels than ever before to connect with your business. Whether it's phone, email, text, or social media, your customers expect a seamless and consistent experience across all channels. That's where the contact center comes in.
At its core, a contact center is a centralized department that handles customer communications. However, a thriving contact center goes beyond simply answering customer inquiries. It's about providing an exceptional customer experience that builds loyalty, boosts sales, and creates lifelong customers. And with the help of call center monitoring and reports, you can transform your contact center into a powerhouse of customer satisfaction.
Multichannel vs. Omnichannel Contact Center
Before we dive into call center monitoring and reports, it's important to understand the difference between multichannel and omnichannel contact centers. A multichannel contact center can handle multiple communication channels, but those channels are not necessarily connected. For example, an agent may conduct an email inquiry from a customer, but they may not be aware of that same customer's phone call earlier in the day.
In contrast, an omnichannel contact center provides an integrated, consistent customer experience across all communication channels. An agent in an omnichannel contact center would be able to view all of the customer's interactions with the business, regardless of the channel used. This leads to a more personalized and efficient customer experience.
Ultimately, the choice between a multichannel or omnichannel contact center should be based on the business and its customers' needs and preferences. By understanding the benefits and drawbacks of each approach, businesses can make an informed decision that will improve their customer service and overall success.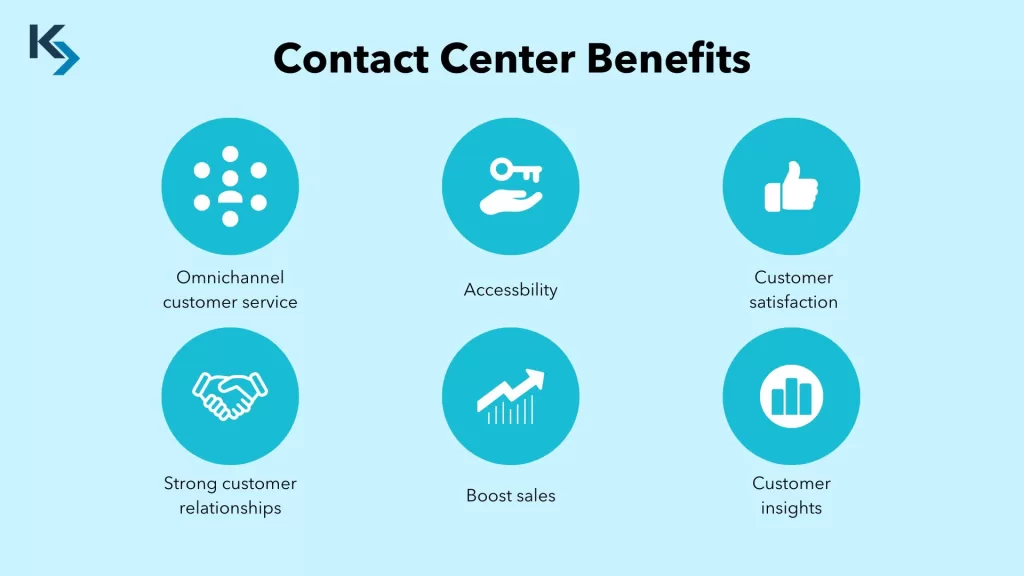 Call Center Monitoring
Call center monitoring is one of the keys to running a thriving contact center. Call center monitoring involves listening to customer calls to ensure their concerns are handled quickly and efficiently. It also provides agents with feedback and coaching to help them improve their performance.
Call center monitoring can include call recording, silent monitoring, and chat features that allow agents to receive guidance from their supervisors while on the phone with a customer. This type of monitoring is crucial for ensuring excellent customer service, building agent skills, and identifying talent.
Call Center Reports
In addition to call center monitoring, call center reports can help improve the customer experience. Customer experience is a top priority for businesses today, and improving it can lead to increased loyalty, sales, and referrals. Some key call center reports that can help improve the customer experience include:
Accurately predict peak times to ensure adequate agent availability for customer inquiries.
Improve first-contact resolution to address more customer issues on the initial call.
Minimize customer experience time by reducing wait times and increasing efficiency.
Decrease abandonment rate to prevent customers from giving up before their issues are resolved.
Solicit customer feedback to pinpoint areas for improvement and ensure their satisfaction.
Recognize potential for agent training to enhance their abilities and boost performance.
Kloud 7 Contact Center
Kloud 7's contact center solution is a reliable, scalable, and cost-effective option for businesses looking to improve their customer support and sales operations. With its omnichannel capabilities, intuitive interface, and top-notch customer service, Kloud 7 is the ideal solution for companies across different industries that are looking to grow faster and handle a rising tide of customer and sales requests.
Businesses across different industries, from healthcare to finance, trust Kloud 7's contact center solution for its dependability and performance. So if you're looking for a reliable and scalable contact center solution, Kloud 7 could be the right choice for your business.
In conclusion, the contact center is more than just a place to handle customer inquiries. It's about providing an exceptional customer experience across all channels of communication. With the help of call center monitoring and reports, you can transform your contact center into a powerhouse of customer satisfaction.