What makes a workspace?
The conventions of a workspace are now a thing of the past: the workspace is no longer just a specific location with a particular setting. Our ideas about social interactions have evolved, with the emergence and development of social media platforms, which have extended to involve consistently advancing forms of audio and visual tools that aim to approximate reality as closely as possible, within the virtual world.
The professional sphere was quick to pick up on this revolution – as informal gatherings no longer remained solely physical gatherings, formal meetings would no longer be restricted to physical sessions – and this realization was the birth of the Hybrid Workforce. And all the while, technology continued to grow and evolve to meet the business world's demands.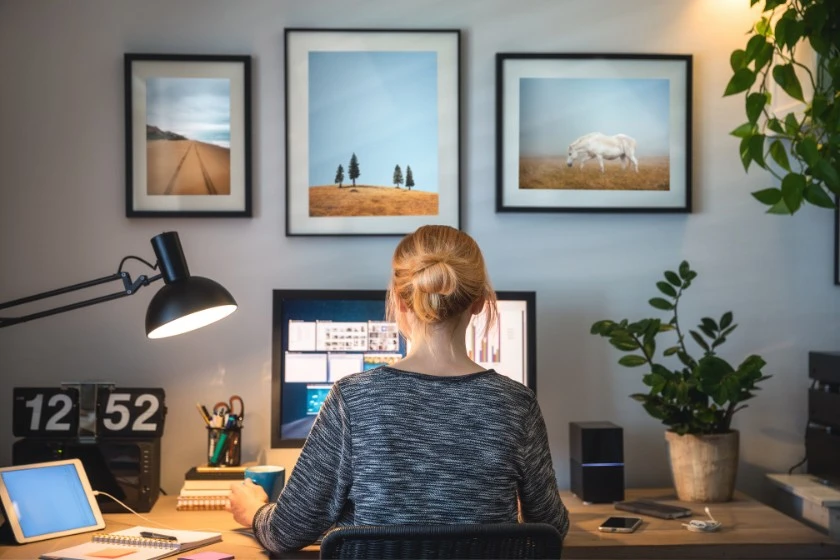 The final push: COVID-19
We weren't fully ready, though, to let go of all of our reservations about the practicality of the virtual world. Even years after their introduction, hybrid work solutions were seen more so as an option for most businesses that only incorporated certain parts of office space and frequently used on an as-needed basis – a 'Plan B,' if you will. It wasn't until we were entirely dependent on them, after the emergence of strict lockdown restrictions across the globe with the emergence of the Coronavirus, we understood that the skepticism was, for a large part, uninformed and had to do with the restraining forces that come with any change that is as significant as this.
With virtual space being the only option, the business world moved to platforms that would cater to their needs and create a comprehensive workspace. It would not be an exaggeration to label that shift as successful. Since, these platforms introduced tools for any workspace needs, creating a flexible workforce. From the basic chat options to personal calendars, scheduling meetings, and sending invites, as well as elite videoconferencing services equipped sufficiently with options such as whiteboards, screen-sharing, and creating separate rooms within a meet. These platforms provide all that an on-site office can achieve and more. In addition, these platforms can streamline processes and organize and monitor resources(both human and capital) like never before.
That does not mean we deny the utility of the physical workspace and human interaction. On the contrary, it appears that an ideal scenario incorporates both avenues efficiently and effectively, according to the individual needs of businesses.
Why Kloud 7?
Although many businesses worldwide have transitioned to these platforms, the novelty of the services, constant additions, and upgrades means it is an ongoing process.
Today's business climate is more competitive and fast-paced than ever. Making focused time allocation the single most extensive resource for the success of any business, regardless of size and industry. In the game of small margins, where brand identity and differentiation are every business's unique selling point (USP), concentrating your time and resources on what you do best is most important.
Our Hybrid Work Solutions
Kloud 7 aims to aid your business in that domain. The hybrid work solutions we offer have been selected precisely based on user-friendliness, accessibility, economic feasibility, and a study of public interaction with the platforms. As a result, we provide our customers with only the best: Microsoft Teams, Google Workplace, and Cisco Webex. In addition, we offer around-the-clock customer support on top of familiarizing you and helping you transition to these platforms. That covers any technological support, security concerns, and after-sales support that make your interactions with the software brief and usability facile and straightforward. It saves valuable time and effort that you can spend on effectively running your business.
Not only that but Kloud 7 offers a host of packages that best fit your business needs, size, and finances!